Your business should make money. The end goal of a website and online marketing efforts is to reach customers and stand out in a saturated market. Whether you run a small business that sells services to local customers or you sell a product that can be purchased in a store or online, you want people to find your business before they find your competitors, right?
Some strategies to improve your online presence can take months or even years to become effective but for now I am going to share some ways to help you reach customers TODAY.
[line]
We highly recommend and will share some of the 'long game' strategies in a follow up post. In the meantime, until those other methods begin paying off- read on for immediate ways to grow your business that you can start implementing today.
[line]
1. Google Adwords or Social Media Marketing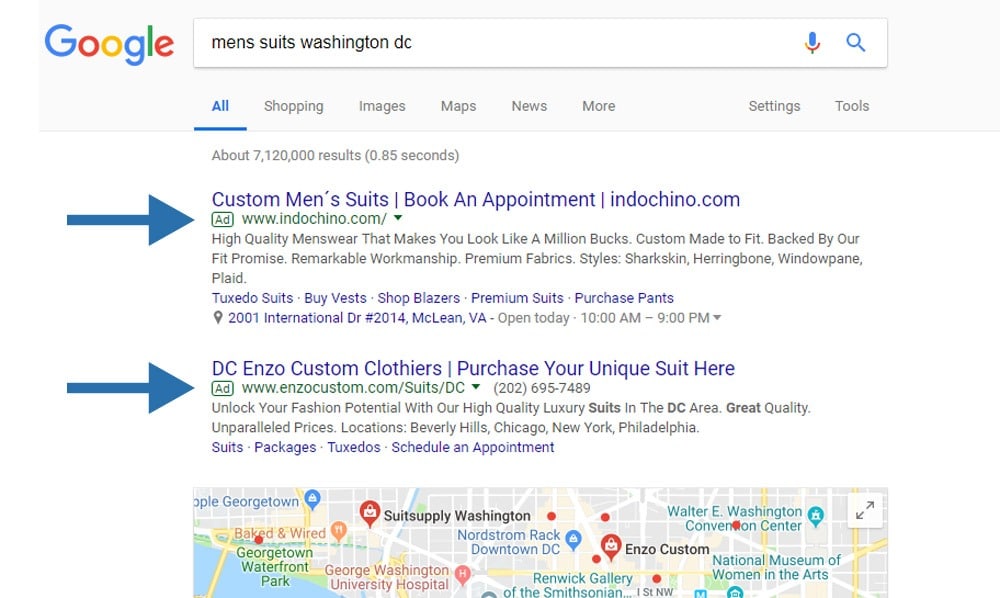 Google Adwords and Social Media Marketing are both great ways to get results fast. While working on longer term strategies like SEO, you can start an AdWords campaign or launch Facebook Ads right away and begin getting clicks and impressions immediately.
These methods do come at a higher cost but if you have a knowledgeable company managing your campaigns, they will ensure you are getting the best bang for your buck.
Facebook ads allow you to narrow your target audience down to the smallest of details. You can advertise to people by gender, age, interests, location and more to ensure your exact demographic are seeing your ad.
Also, with Google Adwords and social media marketing- detailed tracking and reporting is available so that you can see exactly how your ad performed. This data can help you refine your ads and message to increase your clicks and calls from your ad.
[line]
2. Retargeting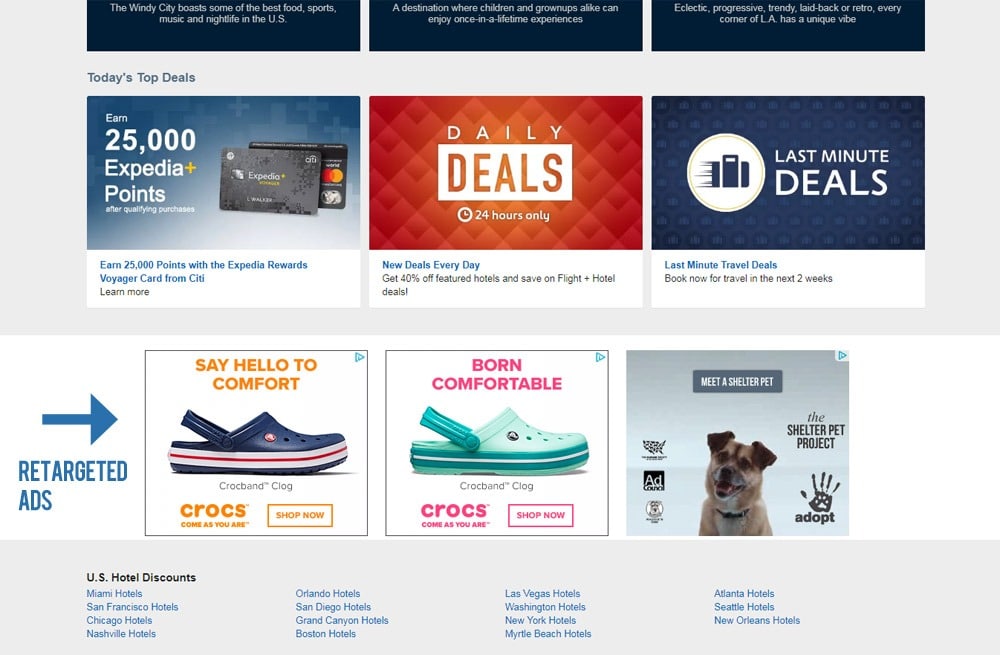 98% of the people that visit your website will leave without making a purchase or contacting you. Retargeting works by keeping track of the people that visit your site and then displaying your ads to them when they are browsing other sites on the web.
Have you ever noticed if for example you were checking out a website for a hotel you were thinking about booking for an upcoming vacation. You leave the site, not quite ready to book yet. Then, you find yourself reading a news article, blog post or checking Facebook and what do you know, you see an ad for that same hotel right on another site you are browsing. Coincidence? No! This is an example of how retargeting works.
Retargeting brings people back to your site and reminds them of your business, keeping you front and center in your customers mind.
[line]
3. Get a Yelp Enhanced Profile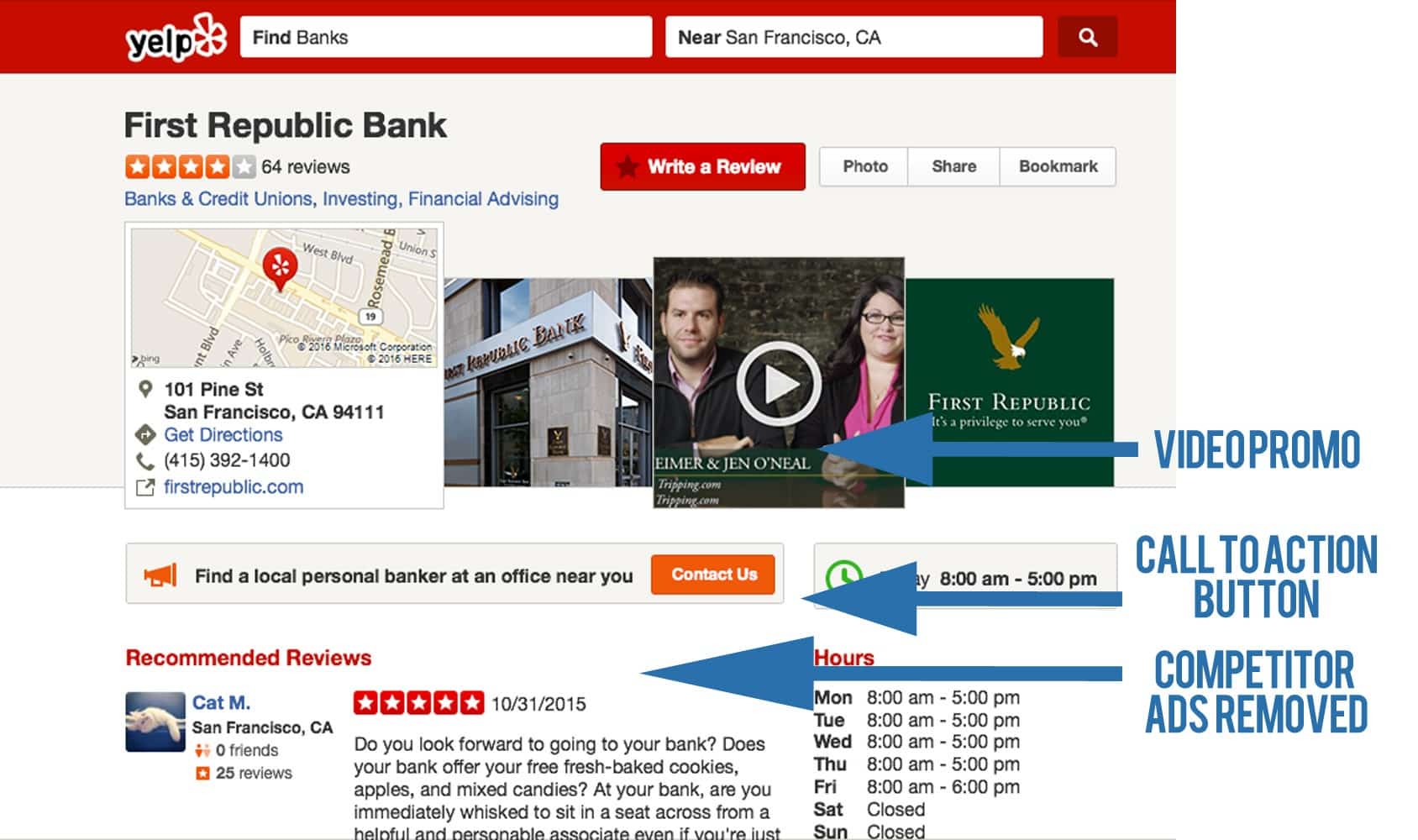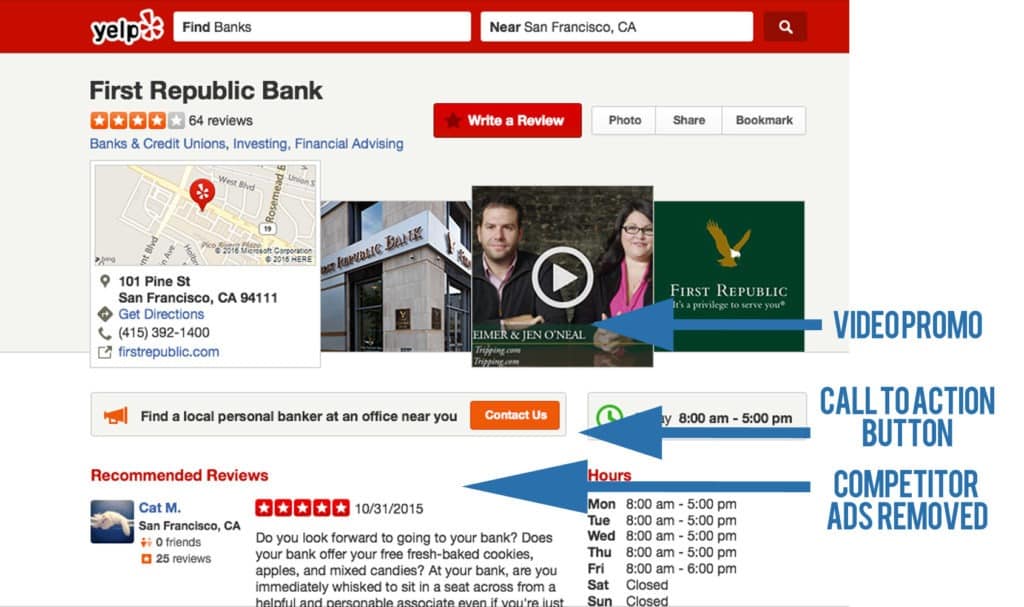 What is a Yelp Enhanced Profile you might ask? Different from Yelp's regular free profiles, Yelp Enhanced Profiles include the ability to block out your competitors ads, have a call to action button, video and slideshow features and an expanded 'About Us' section.
The ability to block out competitors ads is a huge deal. When competitors ads pop-up within your listing, people often get distracted and click on them, leaving your profile without even taking the time to finish checking it out.
Enhanced profiles with a call to action button average a 33% increase in traffic and a 38% increase in customer leads.
(We recently partnered with Yelp to be able to offer our customers Yelp Enhanced Profiles.. Yay! Ask us how to get yours and further enhance your Yelp advertising)
[line]
4. Invest in Quality Product Images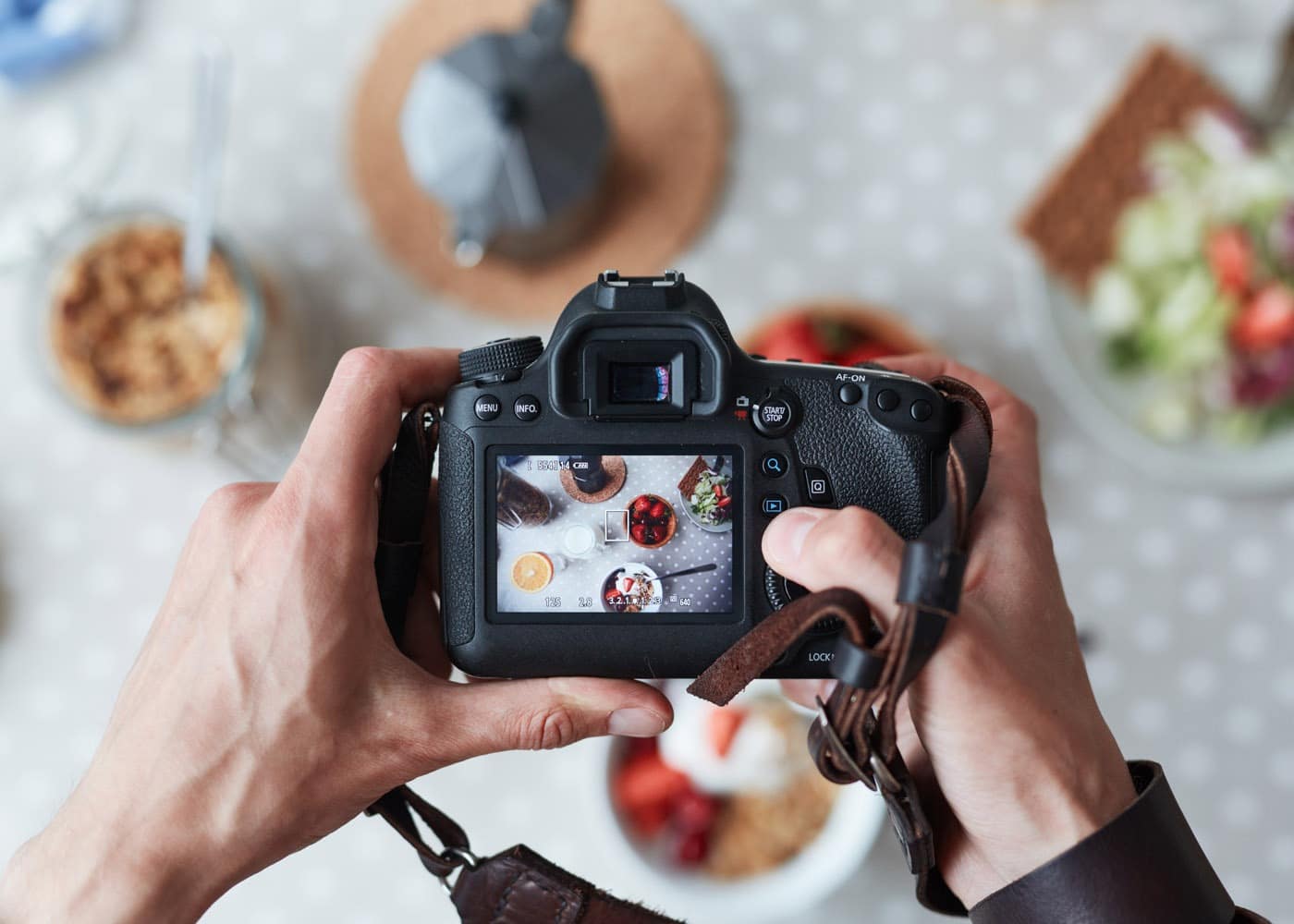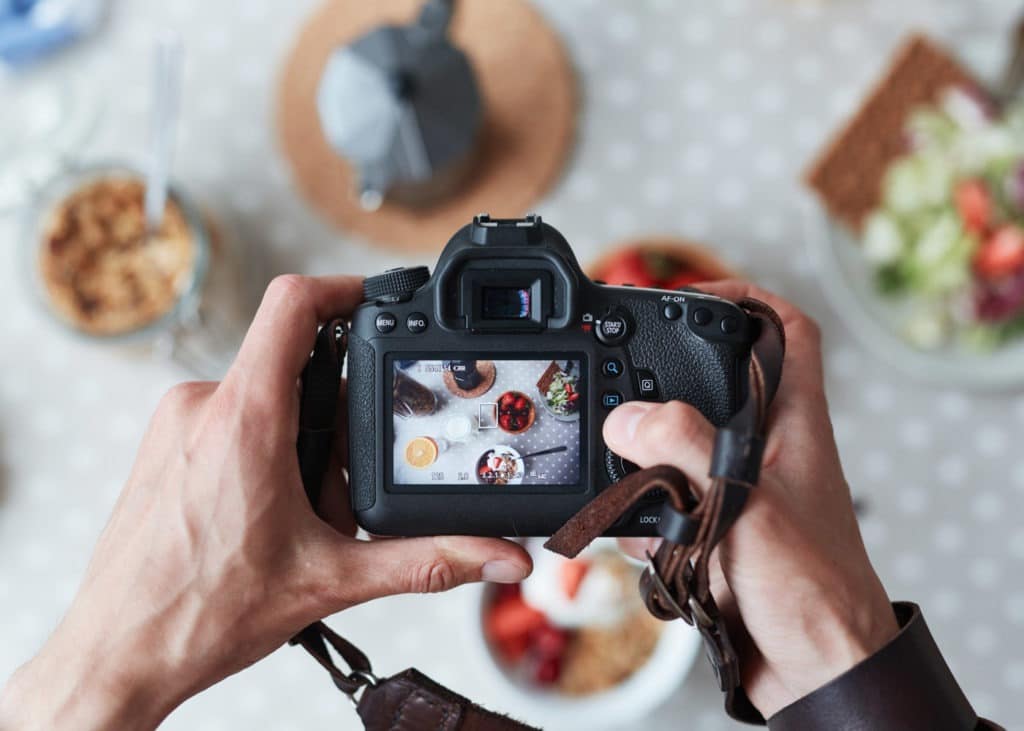 I highly recommend investing in good quality product or business images for your website and social media. Stock images can be a good idea when used in certain places. However, having authentic images of your product, your business or your staff can really put you ahead of your competitors.
For product based businesses, this is a given and essential. People want to know what they are buying. They want to see detailed images to ensure the quality they are receiving. Restaurants and other food and beverage type businesses can also HIGHLY benefit from professional images.
Visitors to your website will quickly be able to spot when a stock image is used and may make them skeptical. People want to know what they can expect and what your physical storefront looks like.
[line]
If you are a service based business, have professional pictures taken of the work or jobs you have done or of your staff. People love to know who they are dealing with and will develop a sense of trust before even meeting you.
[line]
On the contrary, unprofessional or poor photos can have the opposite effect and scare people away. I can't emphasize enough how important and beneficial good photos are and how much they can separate you from your competition.
[line]
5. Host a Giveaway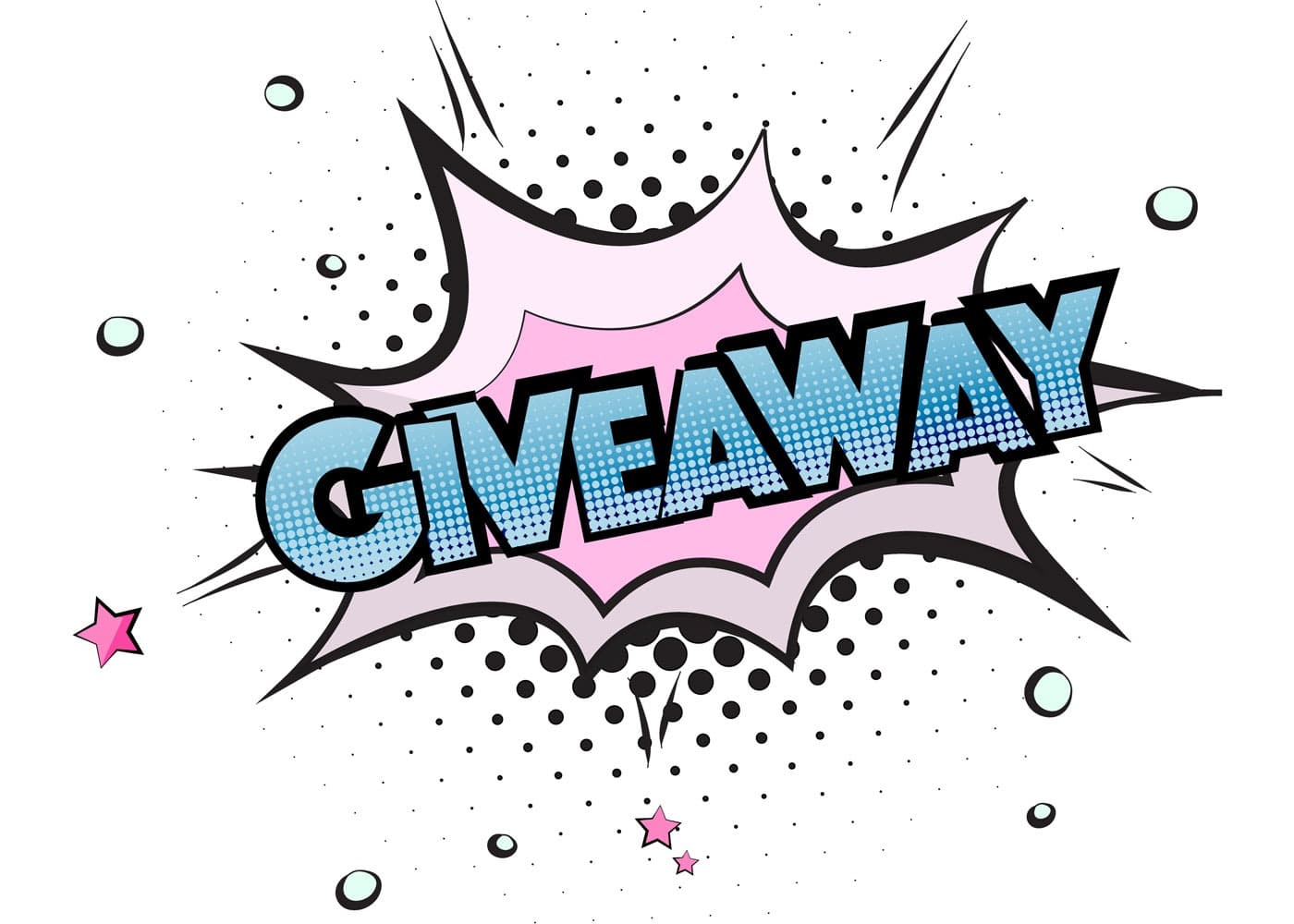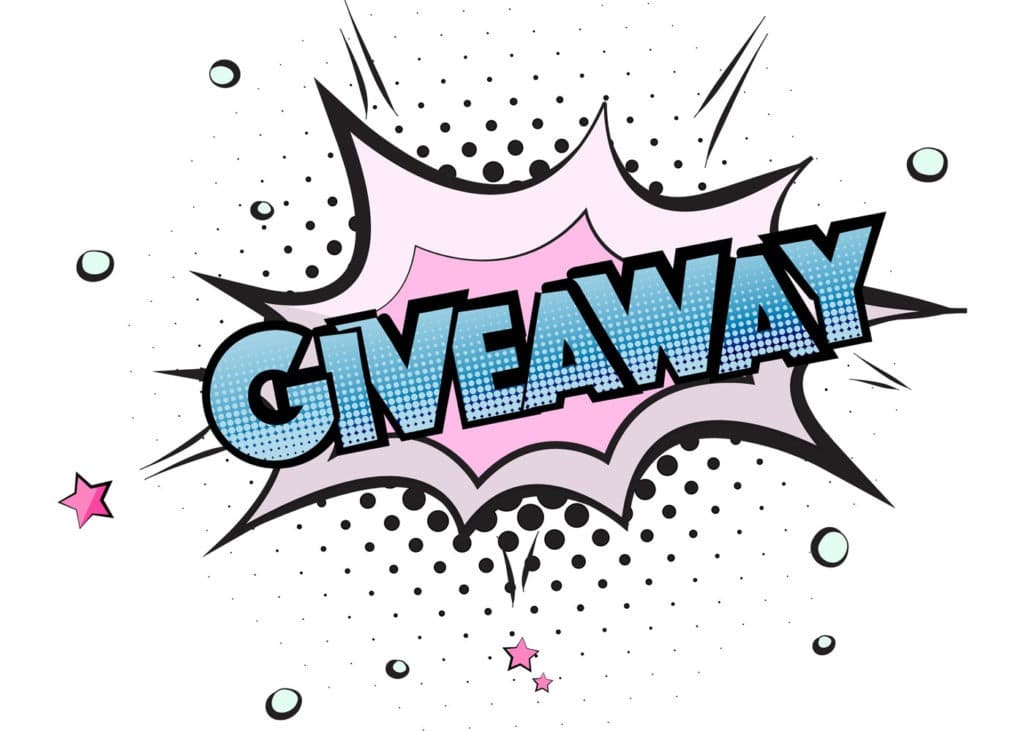 A simple, well executed giveaway can quickly boost your business. Giveaways are a GREAT way to drive traffic to your website, collect email addresses or boost engagement on your social media channels- ultimately to gain more customers and grow your business.
When planning a contest or giveaway, the first thing to identify is your goal. Are you looking to grow your social media account? Looking to build your email list? Knowing the goal will help determine what methods and strategies you use to launch your giveaway.
Be sure that the prize you are offering is exciting and that the customers you are looking to attract will want what it is you are giving away. If you attract the wrong type of prospect to your giveaway, the followers or email leads you get from it will not be beneficial for your business.
Once the giveaway has ended, be sure to have a strategic plan in place to market to all of your new leads!
[line]
6. Connect on Social Media (& use location tags and hashtags!)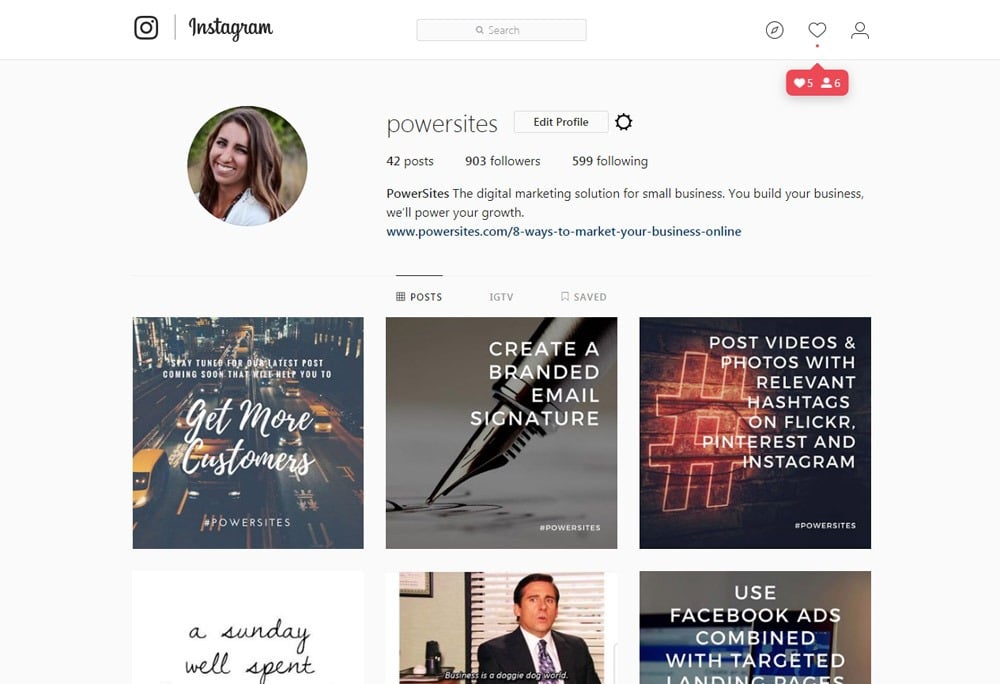 There are countless upsides to connecting with your customers on social media. The first step if you are not already is to be present on social media. We recommend choosing 1-2 platforms that you know you will keep up with and maintain.
Once you've done your research and choose your preferred platforms you can begin posting and letting your customers know where to find you. (Your social handles ie: @powersites)
[line]
When starting out, it's important that everything you post is not solely about your business only. Social Media is a social platform therefore it's encouraged to share other types of content that your audience might enjoy along with periodical posts about your business or products. It's okay to throw a little humor or inspiration in the mix too!
[line]
Remember, it's all about connecting with people. Another idea is to share 'behind the scenes content' or give your audience the inside scoop on your company. This is a great way to build a strong connection and trust with your followers and clients.
It's also important to find the optimal days and times to post and use hashtags and location tagging for prospects or potential clients to find you.