What people are saying online about your business matters- and it matters a lot! As you know, your reputation and especially your online reputation is invaluable.
More and more people are turning to review sites to make decisions on everything from choosing which contractor to hire to choosing their hotel for their vacations.

You can't ignore the fact that online reviews are changing the way people do business. This means it's super important to monitor your reviews and also listen for feedback. A recent survey by podium states that a whooping 93% of consumers say their purchasing decisions are influenced by online review sites.

Online reviews do not just affect your reputation and customers purchasing decisions but they can also affect your SEO ranking as well.

Below, we'll share some stats and facts on the importance of online reviews and we'll give you some tips to encourage reviews as well as ways to address and challenge fake reviews.
It's pretty clear that customers make decisions based on reviews, therefore they will have an impact on your bottom line and either drive business to you or steer people away.
With that being said it is now imperative that you are asking for, monitoring and responding to reviews your business receives online. In a recent survey by Bright Local 68% of consumers left a local business review when asked- with 74% being asked. That is huge!

What are some ways you can increase the amount of reviews you receive? By the statistics listed above, most people are happy to give one when asked! To make it easy you can add links to your website or send them follow up emails with links.
Ways to Increase Your Businesses Online Reviews
Ask! If you are doing business in person it never hurts to ask for a review once you know you have a satisfied customer.
Add direct links on your website where customers can click and easily leave a review.
Send a follow up email to your customers with links and asking for a review.
Request the Yelp or Tripadvisor stickers that you can display on your storefront.
There is a definite upside to positive customer reviews, but what happens when your business receives a negative review?
The first piece of advice for when and if you receive a negative review: do not delete or block the review. This can make your business appear biased and will break customer trust. A simple acknowledgement and apology goes a long way rather than saying nothing or ignoring the review.
Remember, you are not only responding to the concerned customer but you are also speaking to every customer who may potentially read reviews about your business. They will get a sense of how you handle and resolve issues by your responses. Offering to have an offline conversation to make it right and showing that you care will go a long way.

Reviews can also have a big impact on Local SEO. Local search engines such as Google use your business reviews to help determine your search page rankings. Google even encourages local businesses to respond to reviews to help with your ranking.
Google My Business states: ""Responding to reviews shows that you value your customers and the feedback that they leave about your business."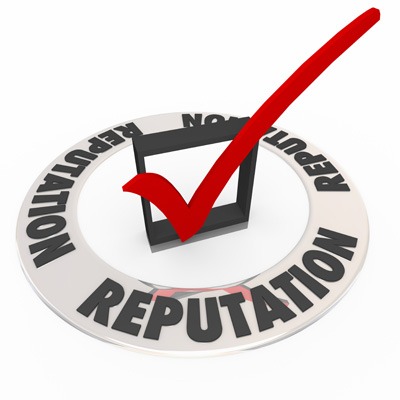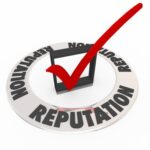 According to studies, online reviews can make up 13% or more of how search engines rank results. This proves the importance of monitoring, responding and keeping up with your business' online reputation.
As the impact of online reviews on sites like Yelp and Facebook rises and impacts your online presence, the more important it is to pay attention, keep up with and respond to customers on review sites. From the statistics mentioned above, it can really factor in when people are deciding to do business with you and can easily sway them to give you a call or not even consider it.