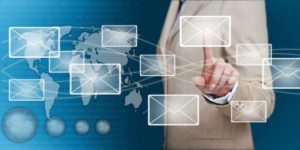 Besides getting started, the most difficult thing about an email marketing campaign is "the call to action" or getting the reader to do something like click through to your website, order your product or sign up for your newsletter.
Following are eight tips, brought to you by PowerSites, to help you create stirring calls to action that the elusive customer or client will find irresistible.
Compelling Subject Line

A compelling subject line should be direct and to the point. It has to appeal to the customer, let them know what's in it for them, and stand out in their inbox.  A compelling subject line might be something as follows: "8 Ways to Increase Online Sales." A poorly crafted subject line may read: "Using SEO to Maximize an Online Cross-Platform Marketing Campaign."

The first subject line is brief, and does not promise more than you can deliver; the second is too long, has too much jargon that many might not be familiar with, and is likely doomed to be overlooked or deleted.

Offer discounts, a free product, or a familiar brand name ad you will see your response rates soar. Experian Marketing Services conducted a study and found that using either "your" and "you" has gained favor with email marketing and the use of these two words has increased nearly 4 percent.

Have a Sense of Urgency

Use words such as Now! Or Today! If the reader catches the sense of urgency, they will click on your message and read it, knowing that the offer is only available for a limited time.

Question the Reader

In order to conquer the reader and snatch their attention, try asking a question. Questions are an effective motivator to get the reader to take action as long as they are relevant, compelling, and personal.

Pilot the Subject Line

Test a variety of subject lines to see which one generate the most click-throughs (response to call to action). You can do a small sampling of twenty emails for each subject line you create.




Use Caution with Images

It is true that images add to most messaging, but make sure that you do not use too many images or even a single image if it influences the time it takes your email to load. More than a few seconds and your reader is likely to move on. If you do use images, be sure to include "Alt Text" for the image, in the event that the email browser does not immediately display the images when the email is being viewed.

Keep Email Frequency in Check

An occasional and relevant email has a great chance of being read but if you start to flood the recipient's inbox with similar messages, you are destined for their "black list." Every email you send will wind up in the spam or trash folder without the recipient ever seeing it.

Offer Value

Your email should be 80 percent information and 20 percent sales. This means that the responsibility is yours to provide fresh and engaging information. Attention spans are short on the Internet and your email will be discarded if the information is not relevant to the reader. Avoid generic news; instead of talking about how business has been affected by the recession talk about how your reader's industry has been impacted instead.

Quality is Key

Sending out 1,000 emails that are not high quality will not improve your chances of having it read. Group your recipients by categories and then tailor the message for that category alone. Quantity for an email marketing campaign is irrelevant; it is quality that brings results.