By Jason Feller, PowerSites Content & Community Manager

Late last year, just as Facebook and Twitter were in the midst of a massive expansion and Google was readying to launch Google+, another social network quietly took the world by storm.
Pinterest exploded in the mom blogging community and became a force to be reckoned with virtually overnight.

One key difference between Pinterest and the other social media networks is that you have to request an invitation to join via email. You can't just sign up on your own.
While Pinterest is not appropriate for all small businesses, it can certainly help some and in this PowerSites small business tips blog post, I will go over which types of businesses can most benefit from Pinterest.
Let's start with a basic overview of Pinterest in the site's own words:
Pinterest is a virtual pinboard. Pinterest allows you to organize and share all the beautiful things you find on the web. You can browse pinboards created by other people to discover new things and get inspiration from people who share your interests.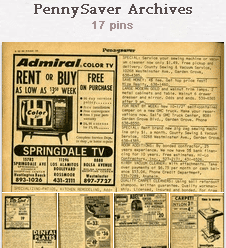 Put more simply, Pinterest is a social media site that allows you to post about and organize your favorite images from the internet.
As for some of the small businesses that would be well served to join Pinterest and why, here is a rundown:
Florists
Seeing as how Pinterest is such an image driven medium, florists, especially ones with an e-commerce business, could benefit significantly from having an active Pinterest account.
Examples of the types of things florists can pin: Their new floral designs, creations they've made for special events, pictures of their store, images of gorgeous homes that have their flowers, etc.
Wedding/Event planners
The driving force behind Pinterest's growth was brides. The platform is immensely popular with women who are getting married or love hosting events like kid's birthday parties. This makes it a perfect social network for Wedding/Event planners.
Examples of the types of things event planners can pin: Examples of their most recent events, photos of their favorite vendors' items, collages of their work and their target audience
Restaurants/Grocery stores
Perhaps the second-most popular topic on Pinterest to weddings is food. Restaurants or grocery stores, especially ones that have multiple locations or an e-commerce delivery business, are tailor-made for Pinterest.
Examples of the types of things restaurants/grocery stores can pin: Coupons, professional pictures of their food, recipes along with their dishes, images of the ingredients they use, photos of their establishment
Home services/Second-hand stores
Home decorating and vintage items are also immensely popular on Pinterest. Developing a series of boards around your home services products and merchandise could yield major dividends.
Examples of the types of things home services can pin: Examples of their work, testimonials from satisfied customers, vintage items they have on hand
In Conclusion
As with all social networks, it is important to remember to maintain proper etiquette and best practices. These marketing channels need to be treated with more subtlety. They should be viewed as more of a partnership with potential customers than traditional ads.
Small businesses on Pinterest should also remember to pin ideas from partners or other sites with things in common with their business. This spreads goodwill and will draw broader interest to their Pinterest board.
One final point: Pinterest's audience skews heavily female, so keep that in mind when developing your strategy.