Getting your business on Facebook is easier than you think. All you need to get started is a few key bits of info, two high quality images that meet Facebook's image guidelines and you're good to go!
Just follow these easy steps:
If you don't already have a personal Facebook account, you'll need to create one…
While logged in to your personal Facebook account, on the "Home" screen, look to the left side of the page, for "PAGES" and click on "Pages Feed".
Once on the "Pages Feed", click on "Create a Page".
From here, you'll be given the option to choose what kind of page you'd like to create. For the purposes of helping your business be found online, choose, "Local Business or Place" (this option will also give Facebook users the ability to "check in" at your business when they're there).

After selecting "Local Business or Place", you'll be prompted to select a category from the drop-down menu of choices. Don't take this step lightly; the fields you have to populate will depend on the category you choose. Don't see your specific industry? Try picking something more broad, like "Professional Services" as this will allow you to choose up to three subcategories; these won't appear in a drop-down menu as before but you'll be able to start typing key phrases and if Facebook has a subcategory that aligns, you'll be able to choose it.

Continue populating this section with as much information as is being asked for; the more info you give, the less users will be wondering about your business.
Next, choose a "profile image" for your page. If you have a logo, this is the place to put it; that way when you post comments or photos or, users are sharing your posts, your business logo will be the image everyone sees.
The "cover image" is the very large picture that sits behind your "profile image" on your Timeline. This should be a large, high quality image of something relevant to your business.
NOTE: Facebook has strict guidelines about cover images NOT being used for "advertising". If your cover image contains more than 20% text, Facebook could elect to remove your page with or without notifying you. Blogger, Scott Ayres, provides some nifty tools to check if your cover image makes the cut.
Your Facebook page is now up and running; invite all your friends to "like" it and you're off!
---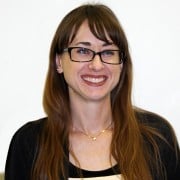 Kelly Flores is a Customer Service Representative at PowerSites®, an all inclusive website-hosting, creation, and marketing solution that helps local businesses establish their brand, drive leads, and track success. PowerSites® is a leading resource in print, online and mobile for hyperlocal advertising, and brand management with our Business Directory Listings.