Social media, especially Facebook, is a great way to potentially reach millions of customers. It's important to make sure your page is setup with all of the necessary information. Here are some key components your small business's Facebook page should include:


contact information
info about your business and its story
links to products and checkout
photos
testimonials
daily updates
Below are some marketing tips to keep your page relevant and at the top of the News Feed.
Stretch Your Budget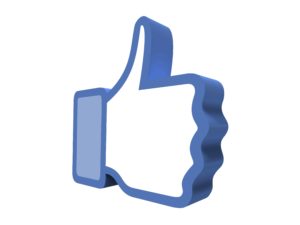 One of the best things about Facebook is that you can build a page for free. In order to get people to your page, meet the customers where they are. Many businesses offers deals where if a customer whips out a smart phone and "Likes" your business at checkout, they can receive an immediate discount. Once you've connected with your customers, you can reach out daily with deals, specials, and information.
Important messages can be "promoted" for a small fee, but if you realize you need a bigger boost, there are firms designed to help small businesses improve their marketing. Some offer sales for critical shopping periods (think Black Friday on) so you can get new customers when it counts without paying a premium year round.
Advertise with Brand Consistency
Whether or not you choose to buy advertising on the site (last year businesses spent over a thousand dollars on social media ads on average), you should think of your page as a research and advertising opportunity. Every message and image should reflect your brand. Oreo nailed it with creative, topical cookie art that earned them a lot of attention and shares.
Create a Dialogue
Facebook is not your opportunity to play used car salesman and try to out-shout the rest of the internet. Instead, it offers a unique gift for local businesses: to build personal customer relationships before anyone even sets foot in your store. Make your daily updates relevant for people interested in your field — news and humor both provide value instead of simply promotion. Pictures are the most shared updates, so even if you don't have an easily photographed product, include pictures from events or just local scenery (An Instagram'd tree or pet never disappoints.) Users have over 100 friends on average, and for many college students that number is closer to 1000. If you respond individually to both praise and complaints, you'll gain respect and be seen by an extended network.
Facebook users can be fickle. In order to remain "friended", it's important to follow the rules (less spamming, better grammar) and incorporate smoothly with the experience. Look to comparable business's pages for inspiration. Use a cover photo to point to a button or promote a sale. Make information obvious. By learning more about the medium and working daily on your branding, you'll continue to grow your brand and engagement with your existing and new customers.