As a small business owner, you know you're good at what you do and you're sure you can convert customers. But attracting the right customers in the first place requires regular commitment to branding and marketing. Upgrade your marketing and branding efforts to increase your marketplace share and brand recognition:
Select a Good Name
To stand out, your small business must have a memorable name. Something as simple as Mike's Pizza or Jessie's Dog Grooming Salon communicates who you are and what you do, but is not memorable. Potential customers might confuse you with a competitor. Before you finalize your name, check whether domain names are available and ensure your name has no embarrassing typos or slang meanings that could undermine your business, suggests SBA.gov. You might upgrade Mike's Pizza to Mike's Deep Dish or Mike's Pie in the Sky, for example. Or you could re-brand Jessie's Dog Grooming Salon as Jessie's Canine Coiffure or Jessie's Dapper Dogs. The new names inject personality, stand out and are easy for customers to remember.
Define Your Brand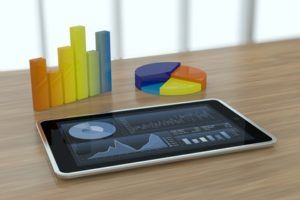 To successfully brand your small business, know what it means. If you've lost touch with your brand — or never created a strong brand — convene a focus group to help define brand personality. SBA.gov suggests asking questions about how your service compare to competitors' to help focus your brand. Once you've tweaked your brand, craft a marketing plan that caters to your new brand.
Find Your Niche
Even in a crowded marketplace, differentiate your brand and products from competitors' through the help of a niche. A niche is an area of business that is relatively free of competition and overlooked by your main competitor. For example, you may conceptualize your service in a new way by taking the traditional concept of a bicycle repair shop and creating a mobile version that travels to areas where cyclists ride. Either personal market knowledge or consumer surveys can help you identify a niche that may be overlooked by your competitors.
Establish Your Voice and Be Consistent
Having a consistent message is key to attracting and retaining fans. GoDaddy's Bob Parsons likes to employ the Japanese concept of kaizen, a strategy for continual improvement, according to Lifehack. "When you're ready to quit, you're closer than you think," says Bob Parsons. By committing to improving your branding and messaging every day, you can accomplish a lot with just small daily effort. Try tweeting daily, for one small example of focusing on branding daily.
Use Social Media to Connect with Customers
An active social media presence can increase brand awareness and help connect you to customers. Businesses use social media for customer service, location information and to demonstrate their expertise. Determine what social media channels make sense for your industry, then commit to maintaining a regular presence on these platforms. Metrics, such as number of fans/followers and daily or weekly posting goals, help you track your ROI and improve your social media performance.
These strategies require consistent work. Consider creating metrics that help you evaluate how well your branding efforts are paying off in terms of conversion, increased sales or higher traffic.