In light of the unpredictable, like Hurricane Sandy, you should take the time to review your plans to protect employees and your small business in the event that a natural disaster strikes. Whether the disaster is a fire, flash flood, or some kind of crazy earthquake, any natural disaster will greatly impact a small business, and employers must learn how to be ready.
Start with an Emergency Fund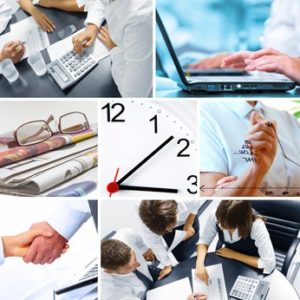 To protect your business, you must set up a nest egg, have coverage and have plans arranged. If you don't have one, start saving now. You don't have to devote $5,000 monthly to the fund, but every little bit helps — set aside $15, $20 or $100. Here's some basics:
Pick a bank that caters to your small business.
Track all of your money and manage all of your cash flow. Try a service like American Express for small business credit cards instead of your personal card.
Resist temptation: As much as you want to treat all your employees to a nice meal, use that money for a back-up plan, instead.
Plan for any Potential Natural Disasters
Nothing is as unexpected and sudden as natural disasters. You can never be prepared enough, so if you're at risk for any one of the following disasters, take necessary steps to get ready:
Hurricanes: Protect all windows with storm shutters or nail plywood over, and place masking tape over the windows to reduce the risk of flying glass. Bring all outside furniture and decorations inside; unplug all equipment and turn the gas, electricity and water off.
Tornadoes: Establish a person in charge of monitoring weather alerts; have an interior location set to gather for all employees; keep blankets in your shelter; take immediate cover when you hear the term "warning."
Flooding: Keep computers, electronics and important files raised off the floor; always be prepared to move critical items above flood level during a flood alert; speak with an insurance agent on how to ensure flood protection as most insurance policies don't cover flood damage. Some floods develop slowly while others such as flash floods, can develop in just a few minutes — so be cautious.
Wildfires: Keep roof and gutters free of clutter and clear of debris; attach non-flammable, fine-gauge screening over any chimneys; keep the grass mowed and irrigated.
Earthquakes: Unlike tornadoes and other natural hazards, earthquakes strike suddenly and without any warning. Preparing for earthquakes involves knowing what to do before, during, and after earthquakes. So, make sure anything with a drawer or door has a latch with a manual release. Use flexible gas and water lines and secure all equipment to the floor or walls to prevent tipping.
Have a Supply Kit Handy
Having a well-designed supply kit can be invaluable to you and your employees during a disaster. However, a basic emergency kit could include the following items:
Water
Food
First Aid Kit
Flashlights
Radio and batteries
Cleaning supplies
Plastic bags
Camera for documenting damages
Duct tape
Blankets
Tarps
Tool kit