Last year, I attended an event hosted by the Board of Equalization at a local college campus, and I was astonished by the turn out at the event. Over 1,000 people attended to learn about how to start a business. Although the theme of the conference was "Connecting Women to Power" the information shared was good for anyone who was interested in becoming an entrepreneur. I've worked in the marketing field most of my career, working for someone else, so I never knew how much went into starting a business. The most important thing I learned (and the most comforting) was that there are many resources out there for people with the desire to start a business.
One such resource is the Governor's Office of Business and Economic Development. Their site offers information on everything from research and planning to registering for permits. You will find sites to a number of other government organizations that can help you get your business started.
 US Small Business Administration – The SBA guarantees loans made to small businesses by private and other lending institutions. You can find out more about applying for a guaranteed loan at their site. You can also find information on how to create a business plan on their site as well as a Business Plan Tool which offers a step-by-step guide. A business plan is usually the first thing a bank asks for when deciding to give out a loan.
Small Business Development Centers (SBDC) – The Centers assist with business plans, marketing, finance questions, and other business issues.
The California Disabled Veteran Business Enterprise Alliance – The leader and champion for CA disabled veterans interested in building and expanding business opportunities and for those entities pursuing partnerships with these businesses.
The Board of Equalization also offers resources such as free in-person and online seminars/workshops on different topics. You can also find Industry Tax Guides on their website. The guides offer information for business owners on tax and fee issues relevant to your business. You can also download a general small business tax guide.
One more note regarding the SBA.gov website. What I liked the most about it, is that there is a community that you can register to be part of. There are discussion boards where you can post questions, as well as a blog that is kept current with useful information such as "10 Essential Ingredients Every Startup Needs"
This is just a short list of some resources that can be referenced when starting a business. There are thousands of other resources (free and paid) that can be of help so do your research but I hope these give you a good start.
---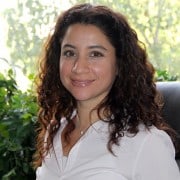 Iliana Angel is the Marketing Manager at PowerSites®, an all inclusive website-hosting, creation, and marketing solution that helps local businesses establish their brand, drive leads, and track success. PowerSites® is a leading resource in print, online and mobile for hyperlocal advertising, and brand management with our Business Directory Listings.