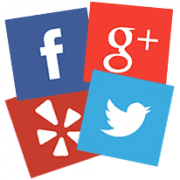 Have you considered the thought of creating a Google+ page for your business?  What have you been waiting for?  Google + is one of the fastest growing social networking sites ever and it greatly increases your websites SEO ranking.  Millions of people search Google everyday for local businesses and services. What better way to make sure your business gets in front of those potential customers!
Get Found By Your Customers!
Your Google+ page connects you with customers, whether they're looking for you on Search, Maps, Google+ or mobile device.  97% of consumers search for local businesses online. Your local Google+ page connects you with customers on Search, Maps and Google+, no matter what device they are using.  Also having a Google + page for your business gives customers the right info at the right time, whether that be driving directions to your business in Maps, hours of operations in Search or a phone number they can click to call you on mobile phones.
Advantages Of Having a Google Plus Page For Your Business?
Well, it is owned and operated by Google.  That should be reason enough. And as a generalization, like YouTube and Google Places for Business, Google+ profiles do have some perks in getting ranked/indexed by Google. You increase the odds of getting highly targeted visitors from Google's organic search results if you have a Google Plus account.  A recent study released by Social Metrics shows the advantage Google Plus has on a business' SEO.  They researched and compared pages that ranked well in search and which did not, the most important factor in regards to social signal was the number of Google +1 a page received.  If you look closely at the study Facebook has a big factoring in rank as well but it was the combination of likes, shares, and comments. A Google+ plus one alone was at the top! 45 percent of web page ranking is related to social media! That means the biggest part of SEO is how well it is received on social media!
---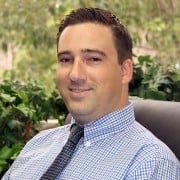 Chris Olson is the Digital Marketing Consultant at PowerSites®, an all inclusive website-hosting, creation, and marketing solution that helps local businesses establish their brand, drive leads, and track success. PowerSites® is a leading resource in print, online and mobile for hyperlocal advertising, and brand management with our Business Directory Listings.