This blog post was written by PowerSites staffer, Michael, who wanted to provide some insight on the Internet Data Problem.
---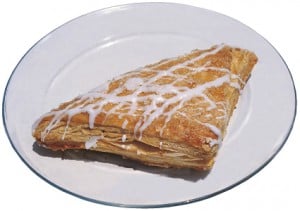 Here is a common scenario. A customer comes into your business and asks for the Apple Strudel.
"Apple Strudel?" You say, "We don't serve that, in fact, it hasn't even been on the menu for a few years"

The customer looks annoyed, "I drove twenty minutes to get here, because I heard online you had the best apple strudel, what do you mean you don't serve it?"
What's going on here? Why is this happening? Why would your information be online, when you don't even have time to browse the internet? How did it get there?
Welcome to the Internet Data Problem.
As the saying goes "No man is an island" or, updated for the information age, "No THING is an island". To understand why your data online is wrong, it would help to understand what is meant by "the Internet Data Problem".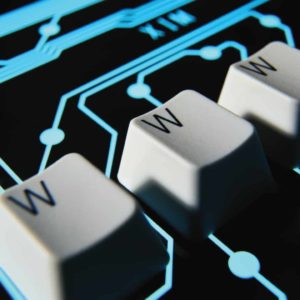 When it comes to data, there are three different types of websites: Sources, Aggregators, and Combination. Sources generate the data, and make it available for other websites to use, either freely, or by charge. Aggregators take data from various sources and try to compile it in a way that makes sense to the end user (think Google). Combination sites do both. To make these more complicated, sites may choose to make some, all, or none of its data available to other sites. And just for fun, the data can either be User-Generated Content, or Merchant-Generated Content.
An unfortunate side effect of having so much information freely available, with so many sources and aggregators, is that the information isn't updated correctly. It may be wrong, or just plain out of date.
Is your head spinning yet? It's okay, don't panic. There are steps you can take, to not only fix this problem, but take advantage of it. With so much misinformation floating around, internet users tend to gravitate towards sources they can trust, and are skeptical of limited content.
STEP 1: CLAIM YOUR LISTING

Yelp, Google+ and Facebook–Find out if your small business is listed there, if it is, claim your listing. If it's not there, create one. Most of these sites make it possible for the business owner to claim their listing on their websites through an easy verification process.

STEP 2: UPDATE YOUR INFORMATION

Go through each profile page and update all the information on there. Verify Email addresses, phone numbers, store locations, website addresses. While you're there, add some more information about your business, and a few pictures. Include a brief description about your business, and remember to tell your company's story, in an effort to better connect with your customers.
That's it. There are many other social media sites out there, but these are the big ones. By updating these you can ensure your content is correct, also, by adding more information you add to the legitimacy of these postings. You have just taken your first step towards optimizing your information on the Internet.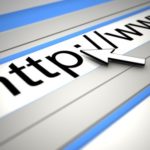 Why is this important? In a recent webinar, YP.com reported that they had over 18 million business listings, and only 1.5 million of them were claimed by the business themselves. This issue is not unique to YP.com; in fact it's an issue many websites face. By taking a few minutes to complete the above steps, you're already ahead of the 15 million plus businesses out there that may have incorrect information on the web.
As world culture moves more and more towards web as their primary source of information, it becomes more important to ensure that your information on the web is correct. This not only makes it easy for your customer to find you, but also so they don't end up driving 20 minutes for an apple strudel that doesn't exist.