With the new year fast approaching, that means the inevitable tax time is not too far behind. There is no way for a small business to escape tax time, but while it can be a headache, there are ways to make preparing and submitting your taxes a bit easier.
Best tax resources for a small business
Whereas TurboTax is a common tool used by individuals filing personal tax returns, it can also be used for a small business. Turbo Tax from Intuit offers software that will guide a small business owner through the entire filing process. This software ensures that you take advantage of every write-off and business deduction.
This is most likely the best tax resource available on the internet. At the IRS website, you will find:
Numerous articles and information related to tax preparation and deductions;
Links to tax forms;
Frequently asked questions (FAQs); and
Free electronic filing options for various types of small businesses.
About.com for Business Taxes
This is not a community forum; this site compiles useful information for the small business owner. You can find information about:
Ways to keep your small business from being audited;
How to reduce your tax burden; and
The top tax deductions for small businesses.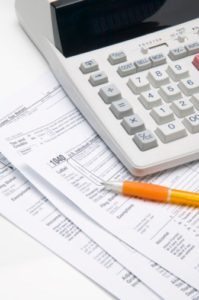 This blog offers articles that discuss the most recent tax-related news for small business owners, investors and families.
QuickBooks online makes keeping track of your expenditures and profits simple. According to Brandy Orrange, who is an independent business consultant, once you enter your basic information, this program provides you with optimal organization. Various packages are available to meet the specific needs of any business.
This service is designed to eliminate your need to keep your paper receipts. You can use this service in one of three ways:
You can mail your receipts in and the company will scan them and enter all the information for you.
You can scan receipts and then upload them into your Shoeboxed account.
You can take pictures of your receipts using a digital camera.
While online, you can also:
Create charts and graphs.
Organize your receipts.
Export your data to PDF, Excel or Quicken.
In addition, Shoeboxed offers an iPhone app with a free trial. If you like the program, you may want to consider exploring their monthly and yearly plans.
Tax Act offers both state and federal editions for the business tax forms 1120, 1120S and 1065. The editions available are inexpensive and allow you to e-file your return. The state editions cost $14.95, whereas the federal editions range from $39.95 to $54.95.
This is another all-inclusive directory of resources for tax-related issues. The topics on this site are organized by category offering numerous useful links. This site also includes a comprehensive directory of links to state tax laws and state tax agencies.
This site is part of the Law Professor Blogs Network and offers thorough, reliable and up-to-date information concerning small business and tax news.
As every small business owner knows, keeping track of your receipts every year is a daunting task. Now, with NeatReceipts you can eliminate excess paperwork by simply scanning your receipts into your computer. This portable scanner costs under $200 and you can export your data to PDF, TurboTax, Excel, QuickBooks and Quicken.