By Drew Fortin, Marketing Director of Digital Products at PennySaverUSA
While many large and medium sized businesses are busy gearing up for the umpteenth iteration of their website and are busy connecting with their audience in social media, many small and local businesses are so busy just running the day-to-day business, they haven't emphasized their online presence.
The main rejection is always the same – "I don't have the time or the money to make it worth my while."
The Internet can be a daunting place.  Where do I start?  It costs how much to get to the top of the search engines? How long will it take to rank at the top of the search engines without paying?  How do I know if all of my online investment is paying off?
All of these questions make complete sense.  However, leaving these questions unanswered is simply an excuse.  Here are six reasons why every small and local business should have an online presence: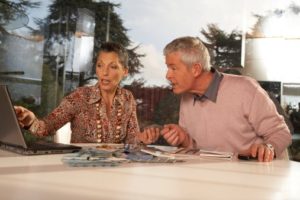 1. Expanding your customer base
Gone are the days of placing an ad in the phonebook or relying on 411 directory assistance to direct foot traffic to your storefront.  While there is certainly something to be said for curb appeal, the web is one of the first places a majority of consumers go when they need a product or service.  PowerReviews 2011 Social Shopping Study revealed that "50% of consumers spend 75% or more of their total shopping time conducting online product research, with 15% spending 90% or more of their shopping time in this manner."  Simply put, if you are not online you cannot find new customers and they cannot find you.
2. Brand management
If the internet were nonexistent, managing your brand presences and sentiment would be much simpler.  You could rely on some community involvement and good reviews from the local newspaper to remain in the good graces of your patrons.  That's just not the case anymore.  Sites like Google Places, Yelp, and many others have made it easier than ever for consumers to talk about their experiences in your store and with your brand.  If you provide good service, more often than not you will receive positive accolades.  However, as the saying goes, the squeaky wheel always gets the grease.  There are always those customers that were impossible to make happy.  If you are not online to respond to their concerns and resolve their issues (politely I might add), you could potentially be losing not just one customer, but hundreds.
3. Cost-effective marketing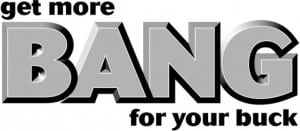 If 100% of the money you spend on promoting your business is through print media, chances are you are not making the most efficient use of your promotion budget.  Although solely relying upon print advertising and signage may have done it for you in the past, chances are your buck will go much farther online as tools like Google AdWords and Facebook allow you to fine-tune campaigns and messaging to target your ideal audience and drive qualified traffic. A lot of small businesses have already caught on. According to Borrell Associates  2011 Outlook Survey of small and medium-sized businesses (SMBs), the average SMB planned to increase their entire promotion budget 4.5% from 2010 to 2011 (still waiting on 2012 report).  When it comes to online marketing specifically, the average SMB planned to increase spend 29% year over year.
4. Effort will pay off

Although cutting an agency or advertising service a check for online marketing services may help you promote your brand and increase sales, it doesn't go nearly as far as organic marketing efforts do. There is certainly a benefit to paid advertising both online and offline, however small and local business owners need to find the right balance between paid and organic efforts.  You'd be surprised how spending a little time online participating in social media and organically promoting your business is not only incredibly effective, but it's FREE.  The internet has made it easier than ever for businesses to speak their mind, engage with customers, and promote their brand.
5. Creating loyal customers
Trying to compete in a local marketplace can be incredibly difficult, especially when there is usually a big box store right around that corner that can easily trump you on price alone.  Not to fear – the Internet has made it easier than ever to personify your brand and show people that you are there, willing to listen, and fight for their business.  This type of engagement with your audience via social media or even through telling your story on your website will help set you apart from the big guys.
6. Growth of mobile devices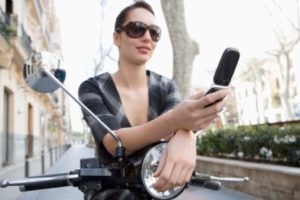 According to Nielsen, as of February 2012 just about 50% of US mobile subscribers own a smartphone.  That's right – about every other current or future customer you come across has a mobile device capable of checking email, surfing the web, updating their social status, and/or receiving/sending text messages.  With all of this functionality comes a lot of power, and not just for the consumer.
For instance quick response or QR codes allow you to promote your web site, social media page, or promotions via a bar code within your store or in one of your print ads.  Also, services like FourSquare allow you to offer promotions specifically to customers who check-in at your store and give you the added benefit of syndicating your customers' check-ins across Facebook and Twitter.  Mobile has really done wonders for local businesses, and the ones who get on the band wagon now will see huge benefits later.
No matter how small your business or whatever industry you play in, your audience is online.  There is TONS of opportunity knocking.  At the end of the day you have to go fish where the fish are.
Are you a local business looking to boost your online presence?  PennySaverUSA has a proven track record or connecting millions of buyers with thousands of sellers since 1962 both offline and online.  Ask us about PowerSites – our all in one website hosting, creation, and marketing service.