By Howard Young, PennySaverUSA's Vice President of Sales, Northern California
People find and select the businesses they choose to frequent through a variety of different means.
Given that fact, you obviously want to give potential customers every opportunity to find you, no matter what method they use.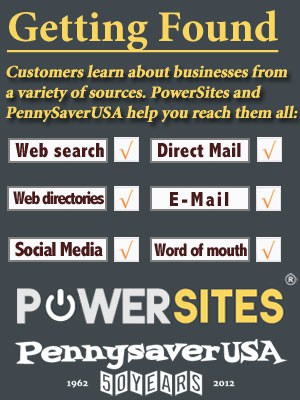 You can improve your advantage of being found and selected by positioning your advertising on both print and the internet.
Why does this work?  One potential customer looking for services or products will see your ad in print, and another will find your web site in a Google search. Contact a local PowerClicks rep to learn more about how we can help you get seen on Google and other search engines.
More consumers will see your business positioned as a credible entity, and they will also see it more often because it's in print and online. This leaves an indelible mark that engenders confidence and trust that can lead to an initial purchase and oftentimes a loyal customer who identifies with your brand.
Consumers are increasingly cross-referencing businesses they have chosen in print by researching them online. They visit the business web site, use Google or other search engines to find additional information, reviews, comparative pricing, social media links, maps & online coupons.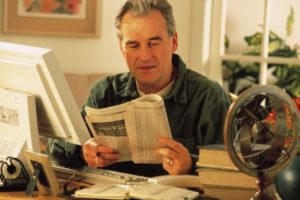 Your print ad remains important and often serves as the gateway to the massive internet audience and provides an opportunity to promote your web address.
The expansiveness of the web site allows you to communicate so much more information to the consumer, including testimonials, company history, pictures, specialized information, upcoming events, philosophy or values, biography of key personnel, reviews, customer declarations, and a Contact Us' email link for questions or customer care.
Social media is on fire! By having a print and online presence, you give your web savvy customers the ultimate satisfaction of being able to rave about you instantaneously.
Every customer that accesses you on the web can include that link in their Tweet about you, write a Yelp review while visiting your business or "check-in" at your business on Facebook to tell their friends and invite friends to join them.
The more opportunities you give your customers to find you and spread the word about your amazing business, the more successful your business will be.
Looking to build your online presence? Ask your local PennySaverUSA rep about Powersites – our all-in-one website hosting, creation, and marketing service.