In a digital era where it seems like a new social networking site is popping up every day, there's no doubt that the social landscape can be a confusing one to navigate for a small business owner. Instead of trying to understand the impacts and benefits of each social option on your brand, take the time to learn one–Google+.
In its most basic form Google+ is a social networking site, but the power behind the platform makes it an invaluable tool that must be fully vetted – as it holds significant SEO/organic search value and integrates with the complete suite of Google products and services. Below, we will take a look at these and 2 other reasons as to why you shouldn't wait any longer to make sure your business is on Google+.
SEO Benefits
There are numerous SEO benefits from using Google+ that can help a company's SEO value. After you create a Google+ page people are able to '+1' your page, which is very similar to the 'like' functionality of Facebook. In part of their SEO ranking algorithm Google factors in how many +1's your page has in order to determine the popularity of your business compared to others. It is also of note that Google+ posts are almost immediately crawled and indexed, which just adds to the overall visibility you can obtain through being an active Google+ user. Other factors like Google Authorship and Google+ Local pages also can contribute to a company's overall organic search visibility.
Integration Amongst A Full Suite Of Google Products
There is no mystery that Google owns quite an extensive product profile and it would only make sense that Google would spend the energy to make Google+ interact with these various platforms as efficiently and easily as possible. With existing integrations with Gmail, YouTube, Google Maps, Chrome, and Google Play it really makes Google+ the one stop shop to leverage all of these tools within a single social network.
Google+ Local
Google+ Local is Google's answer to company Facebook pages, and provides more robust functionalities with integrated features like Google Maps, Zagat Reviews, and a thorough integration within Google+ to review how your circles interact with your business. Provide valuable information about your business for consumers to absorb and interact with, with the added benefit of having your Google+ Local page being indexed by the search engines. Finally, in order to show up on Google Maps for local search a business must have a Google+ Local page.
Relationship Development
Google+ provides their users with unique abilities to further engage with potential consumers and enhance their brand awareness by being actively involved. Communities, give business the ability to interact with individuals and other companies who share a particular interest. You can join, or even better, create your own group so that you can potentially become viewed as an authority within your chosen vertical. Events, give a business the ability to set up an event and distribute that information directly to a users/groups Gmail account and calendar if accepted. The more consumers a business is able to interact with the better possibility they have for those consumers to turn into customers.
These are just a few of the benefits a business stands to gain if they leverage Google+ appropriately, and illustrates why it deserves the attention of all local business owners as they trying to navigate the extensive waters of social media. If you have more questions about the benefits of Google+ or how PowerSites® can help you with your presence on Google+ please contact us today!
---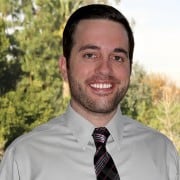 Lynn Hughes is the Product Manager at PowerSites®, an all inclusive website-hosting, creation, and marketing solution that helps local businesses establish their brand, drive leads, and track success. PowerSites® is a leading resource in print, online and mobile for hyperlocal advertising, and brand management with our Business Directory Listings.